Goodhue County has moved into the Centers for Disease Control and Prevention's high community transmission rate for COVID-19.
"Our county has reached 100 new cases per 100,000 people over the last seven days or a 10% positive test rate over the past seven days," Goodhue County Health & Human Services said in an email blast Thursday, Aug. 12, 2021.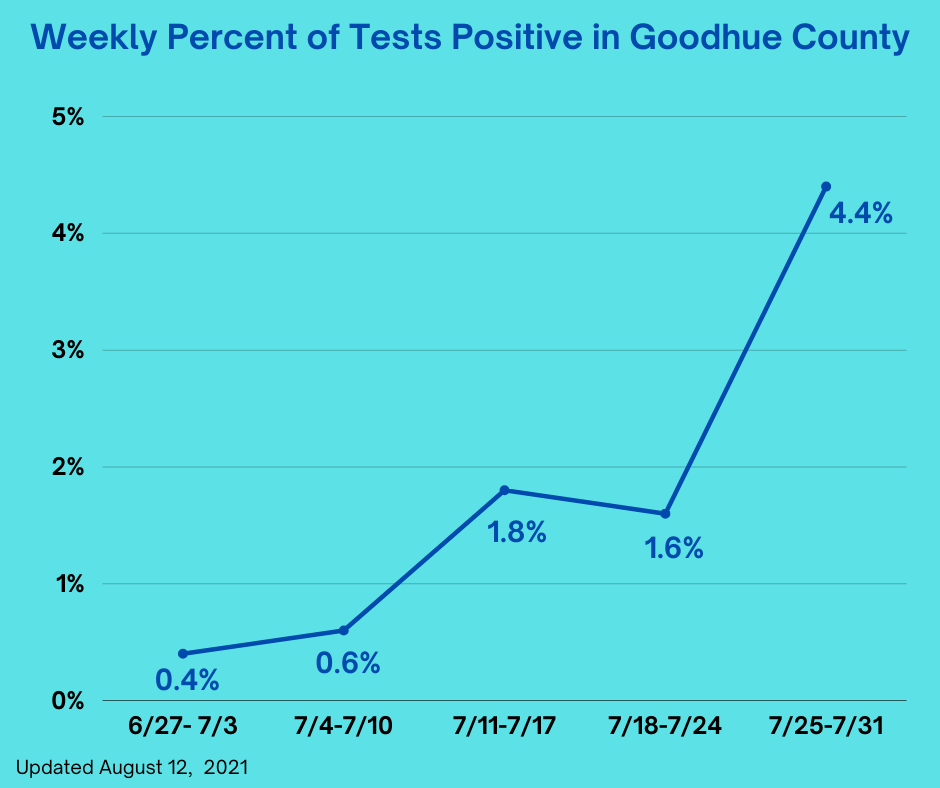 Goodhue County continues to encourage community members to get vaccinated if they are unvaccinated or missing a second dose to minimize transmission. Vaccination can build a wall of protection around a large piece of the population, including children under 12, who have not had the opportunity to receive a shot, officials said.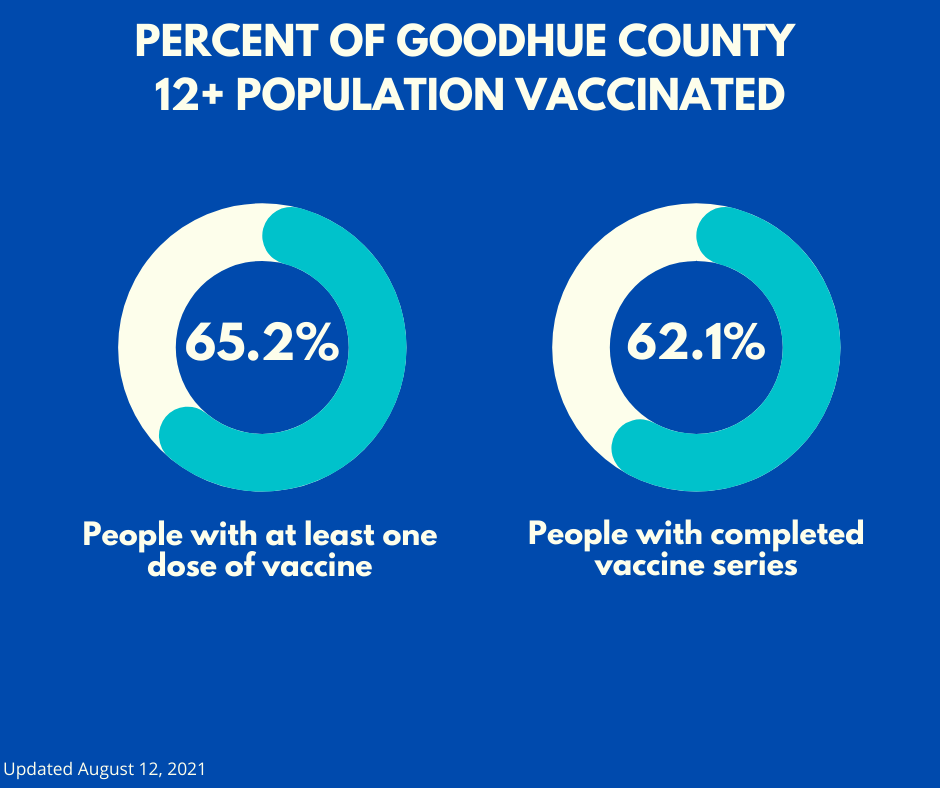 More than 65% of the local population 12 and over has received at least one dose.
The vaccine is still highly effective against COVID-19 and dramatically reduces hospitalizations and death. However, the Delta variant spreads very easily, and we are learning that vaccinated people can transmit the virus even if they do not have symptoms.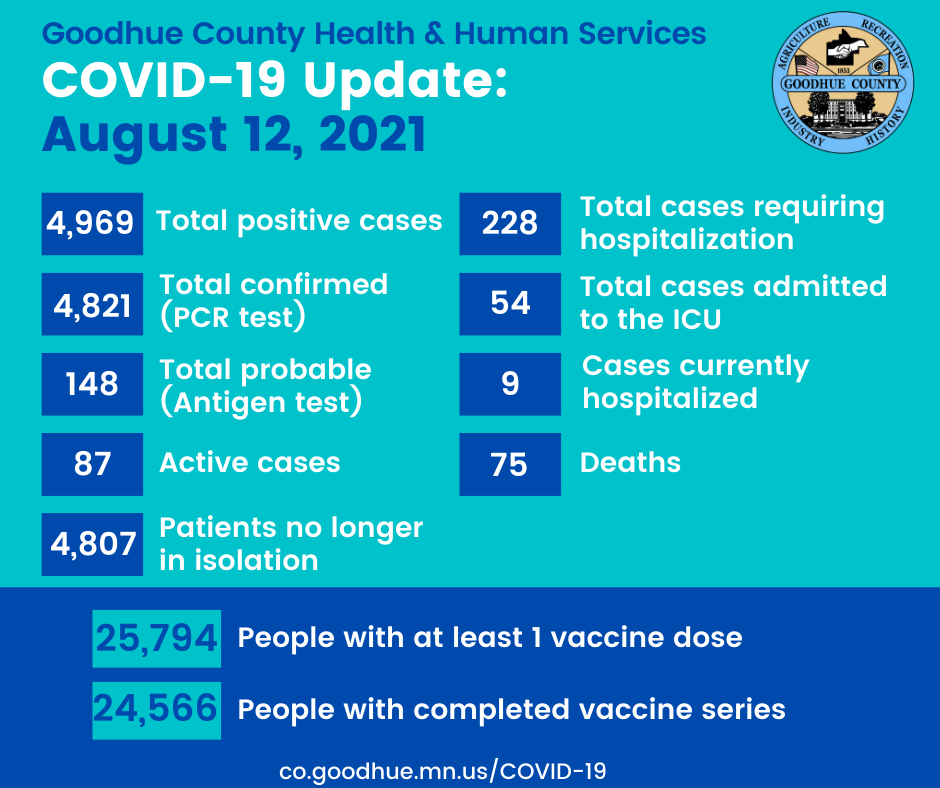 Because COVID-19 transmission has not decreased to moderate or low levels, Goodhue County continues to recommend that everyone wears a mask even if they are vaccinated in the following situations:
In public indoor settings in areas with substantial or high community transmission
Where there is a high risk of COVID-19 spread or complications from COVID-19 infection, such as schools, health care settings, homeless shelters, and correctional facilities.
If you are immunocompromised or at an increased risk for severe disease from COVID-19.
If you live or frequently interact with someone who is immunocompromised, not fully vaccinated, or at an increased risk for severe disease from COVID-19.
"Vaccination and continued mask use will help Goodhue County turn the curve downward" H&H Services staff noted in the email.