State Fair sipping
The Minnesota State Fair will be back Aug. 26-Sept. 6, and Minnesota Wine Country is one place to toast this.
The one-stop-shop invited people to sip and savor award-winning local wines and gourmet wine-inspired fare under one roof. 
Starting Thursday, Minnesota Wine Country will feature 12 award-winning Minnesota wines -- including Snowy White from Falconer Vineyards in Red Wing and Sogn Blush from Cannon River Winery in Cannon Falls -- and a variety of cool wine slushies. The venue is open 9 a.m. to 9 p.m. daily at 1271 Underwood St.
Wines will be $10 for a 5 ounce glass or $12 for flights of three samples.
Minnesota Wine Country also offers free food and wine tastings during its daily presentations from top wine and food experts, and live music on the patio each night.
Masks or no masks?
Red Wing School Board will meet in a special session at 6 p.m. Monday, Aug. 23, to vote on the 2021-2022 Learning Plan, which includes pandemic safety protocols such as mask recommendation and quarantine procedures.
In addition, the special meeting will include classroom management, meeting efficiencies, the custodial contract and a closed session for labor negotiations.
Discussion on recruitment and hiring practices will be postponed, Superintendent Karsten Anderson said.
Soul in Central Park 
The band Soul Tight Committee is the penultimate performance of Red Wing's 2021 Concerts in the Park series. Red Wing Arts says Soul Tight Committee is a 10-piece band "whose members have found a common love for the old school soul, R&B and dance music" mostly from the 1970s.
The band's mission is to provide our listeners with the very best soul and dance music in a lively and engaging stage show.
The concert will be 7-9 p.m. Wednesday, Aug. 25. For more information, visit redwingarts.org.
'Hardest Lot of Men'
Joseph Fitzharris, professor emeritus at the University of St. Thomas. specializes in the U.S. Civil War. He will be at the Goodhue County Historical Society from 1-2 p.m. Saturday, Aug. 28, to speak about the Civil War and his book "Hardest Lot of Men: The 3rd Minnesota Infantry, Broken and Forged Anew." 
During the event Fitzharris will focus on Mattson and his "Scandinavian Guard" company D and Gurnee's Company E . H will share some of their adventures and misadventures with a few reading selections from the book. The book will also be available in the gift shop before and after the presentation. The event is $5 for members and $7 for non-members. For more information, visit goodhuecountyhistory.org.
Music on the trail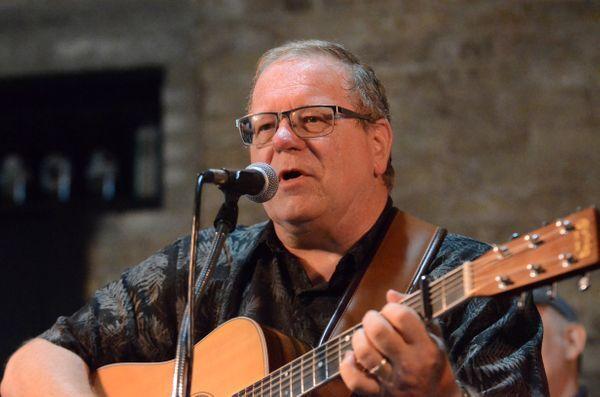 Red Wing musician Tom Peschges, bluegrass and Americana musician, will perform from 11 a.m. to 2 p.m. Saturday, Aug. 28,  at the Cannon Valley Trail Welch Station Access. Participants of the free event can also sample a pie cookie from Stockholm Pie & Plate in Red Wing. 
For more information, visit cannonvalleytrail.com.
North India dance performance 
Dancers from Katha Dance will perform from 6-7 p.m. Tuesday, Aug. 24, in Hastings' Levee Park. Katha Dance says on its website that "Native to North India, Kathak (pronounced "Kah-tahk") is one of six Indian classical dance forms. Kathak originated within Hindu temples as a storytelling device for portraying the epic tales from Hindu scriptures, Mahabharata and Ramayana. Poetry was combined with rhythmic movement to aid in the worshipful storytelling." For more information about this free event, visit hastingsmn.org.
'Sustenance' at the Anderson Center 
The newest exhibit will open at the Anderson Center on Friday, Aug. 27. The exhibit, "Sustenance," features Five Minnesota artists who explore food and the cultural identities behind what people eat. The featured artists are Katayoun Amjadi, Danielle Flicek, Michael Jensen, Seitu Jones, and Constance Misener.
A free artist reception will be held 6-8 p.m. Friday in the center's main gallery. See stories on page B12.