A number to know
Zero. There essentially are no exceptions to wearing a face covering on a standard public school bus. Most people, including those with disabilities, can tolerate and safely wear a mask and are required to wear one as per CDC's Order.
Quote to know
"As governor, I will never sign a bill that makes it harder to vote. That is why I just vetoed legislation." -- Wis. Gov. Tony Evers, announcing his action Tuesday, seeing the bill would have limited absentee voting and made it hard for minorities to vote.
Good to know
The Minnesota Department of Health added some COVID-19 vaccine breakthrough data Tuesday to its website, www.health.state.mn.us. As of Aug. 10, 2021, the state has had 5,599 breakthrough cases out of more than 2.9 million people vaccinated.
COVID-19 vaccines are effective, MDH notes. However, a small percentage of people who are fully vaccinated will still get COVID-19 if they are exposed to the virus that causes it. It is normal with any vaccine to see a percent of vaccinated people still get sick. These are called "vaccine breakthrough cases." 
A vaccine breakthrough case of COVID-19 is when a person tests positive 14 or more days after their final dose of vaccine, and the person has not previously tested positive for COVID-19.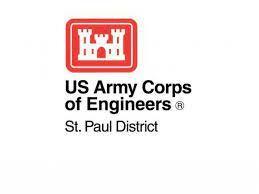 Need to know
The U.S. Army Corps of Engineers, St. Paul District, canceled its three open houses that were planned for the Motor Vessel Mississippi due to increased COVID-19 precautions.
The open houses canceled onboard the M/V Mississippi were:
La Crosse, Wisconsin, Aug. 12.

Wabasha, Aug. 13.

Red Wing, Aug. 14.
Nice to know
The Wisconsin Department of Veterans Affairs, Wisconsin Department of Workforce Development, Wisconsin Department of Tourism and the Wisconsin Economic Development Corporation have an integrated marketing effort to attract members of the military nearing the end of their service to Wisconsin. Learn more about Hiring Our Heroes at wedc.org.