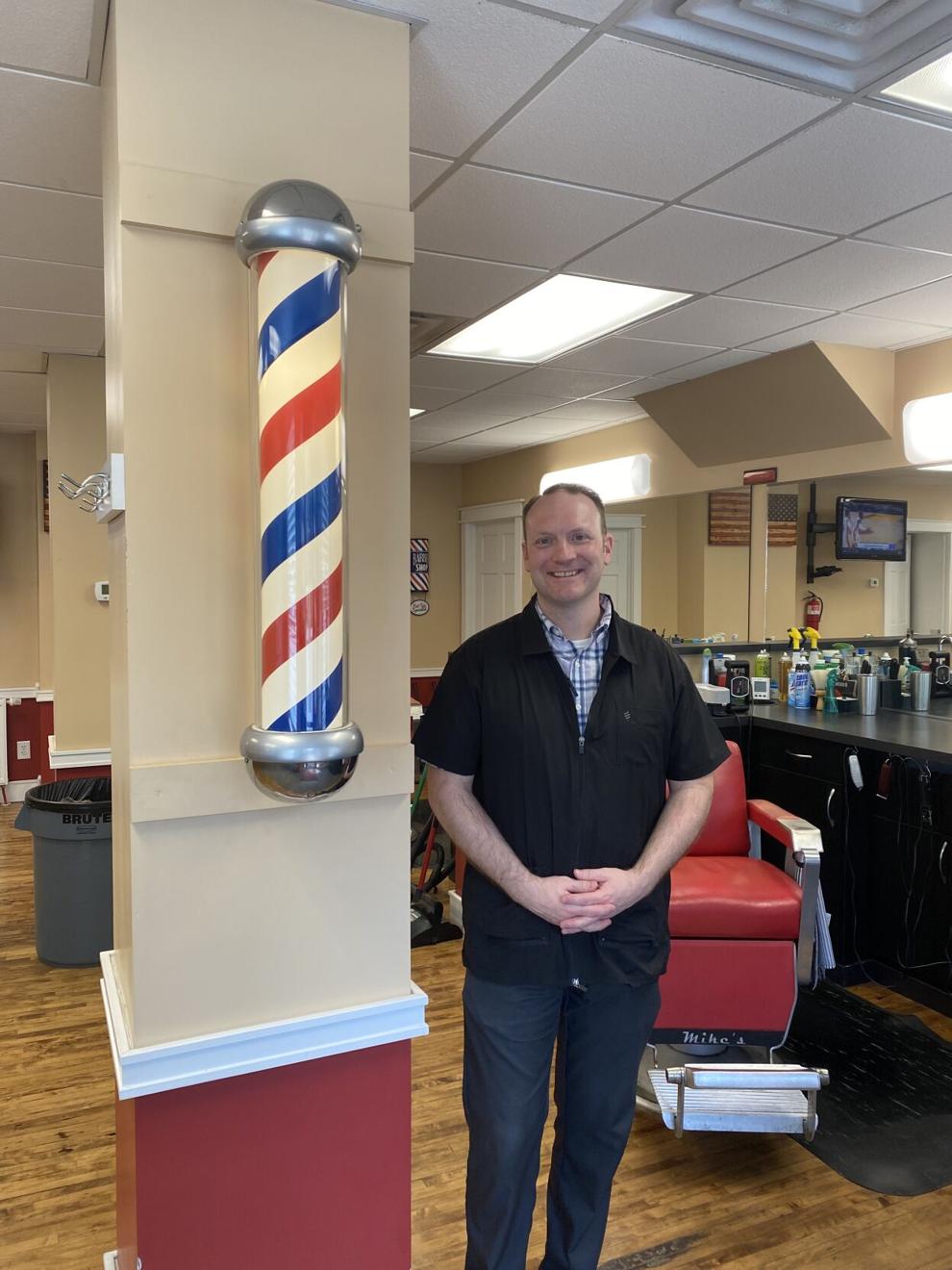 Mike's Barber Shop has been one of the only barber shops in Red Wing for a few years, and they are celebrating their 10-year anniversary. The shop is located at 314 Fourth Street, across from City Hall. 
Owner Mike Villaran has brought his services to those in Red Wing for a decade and recently moved into his current space in 2017. He and his brother Kevin Villaran have been the two barbers on staff since opening. 
"I started in a shop around the corner on Third Street back in 2012 so it has just been about 10 years since we've opened," he said. 
he wanted a more permanent space that he could work with to bring the barber shop to its full potential. Villaran and his family renovated the building the business is currently occupying to be a spacious shop.
"We bought this building back in 2017 and did a year-long renovation. We took it all down basically to the studs and started from scratch and built a barber shop out of it," Villaran said.
The shop has been in the news lately as the City Council heard plans from Community Development Director Kyle Klatt about two redevelopment projects for downtown, one proposed for the property where the barbershop is now.
Those plans are in the initial stages, and Villaran said no decisions have been made. 
Villaran enjoys being an integral part of the community and getting to know his customers every day. 
"To me the best part of the job is the customers and getting to meet people and building relationships and I've helped some of my customers for over 10 years now. They're customers, but they become friends. It is a personal job for sure I get to see these people every month, and I like having that," he said. 
In 2017, WCCO named Mike's Barber Shop as the best barber shop in Minnesota. Viewers had voted the barber shop as their "go-to" place to get a haircut. Villaran said that meant a lot to him and really helped the business take off. 
"We were actually voted best barber shop in Minnesota by WCCO back in 2017 and we saw a really positive reaction from that within our business from the community," he said. 
Before opening his own shop, Villaran was an automotive technician and when he ran into some obstacles in that field, becoming a barber was his new calling.
The career shift happened for him in 2009.
"I used to be an automotive service technician, and back in 2008, that industry got a little shaky so I started looking for something else. I actually talked with my barber about it and he sold me on it. I then went through the process of getting the licensing, and I've been doing it ever since," Villaran said. 
COVID-19 presented challenges, including a state-ordered shutdown for a couple of months.
The barber shop is finally seeing the other side of the challenges they faced during the past two years. The shop used to be a walk-in service barber shop up until the pandemic started.
According to Villaran, the store was always busy and full with customers chatting.
"It's still not quite like it was before the pandemic. Prior to COVID we used to be walk-in only and these chairs were full all day, everyday. There was a lot of chit chat and it was truly an old school barbershop," he said.
After COVID-19 hit, the store quickly shifted to appointment-only services, and they have stuck with that ever since.
"It was tough for a while, we had to take appointments only which was a shift for us," he said. 
Throughout the challenges of renovations and COVID mitigation, Mike's Barber Shop has stayed a constant presence in the Red Wing community. Villaran plans to continue his work with the barber shop for years to come. 
Although the proposed housing redevelopment project is in the early stages of planning and approvals for the location of the shop are on the horizon, Villaran said with certainty that he looks forward to many more years in Red Wing.
Visit Mike's Barbershop online at https://www.bestprosintown.com/mn/red-wing/mikes-barber-shop-in-red-wing-/