Dag Knudsen, who has a farm near Lake City, Minn., worked with wastewater treatment plants in Israel, Hong Kong, Australia, and other locations during his career. He is concerned that the waste produced by concentrated animal feeding operations -- CAFOs -- is excessive and is causing problems.
"In Iowa, they have about 3 million people," Knudsen said. "They have a lot of concentrated feeding operations there, and the waste produced by their hog industry is 30 times the amount of waste produced by their people."
He noted that human waste must always go to a wastewater treatment plant, but animal waste is allowed to be stored in lagoons.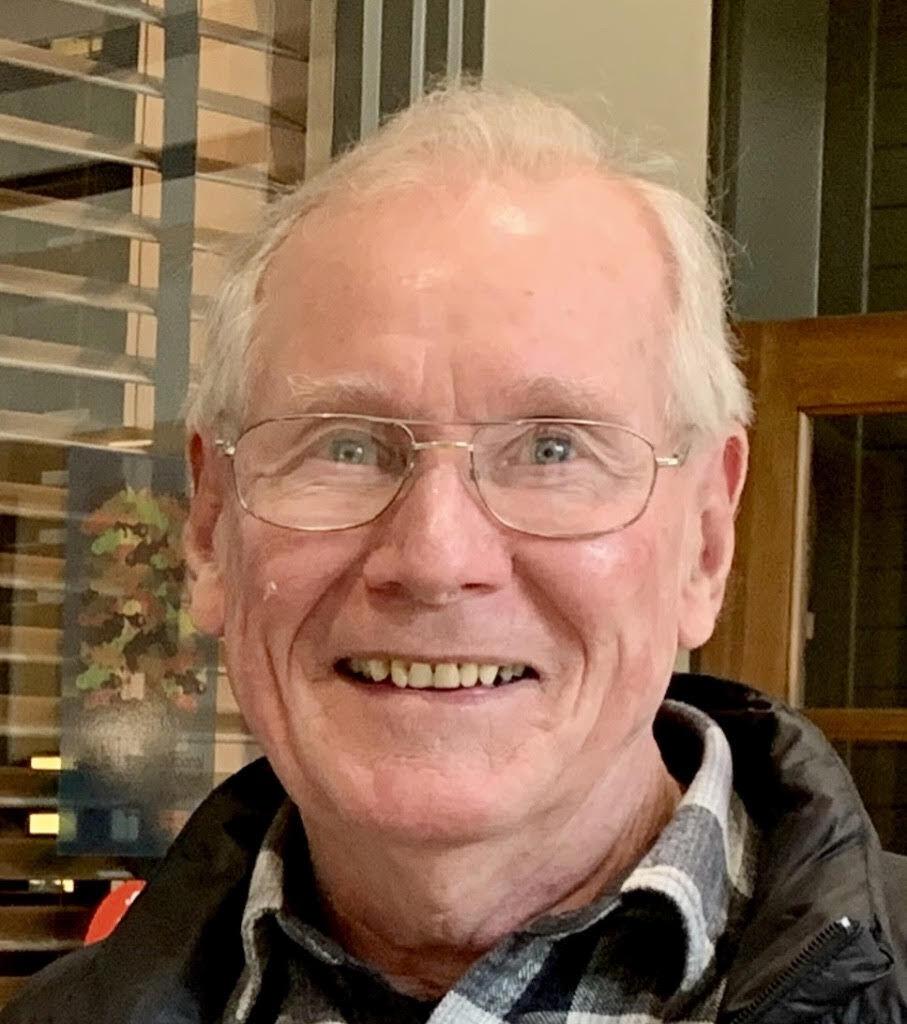 "The problem with lagoons is that they are manmade, and they sometimes fail," Knudsen said. "We have had them fail here in Minnesota, and the pollutants that come out of them are nitrogen and phosphorus at more than three times the rate that humans emit. This is the equivalent of just flushing our toilet right into the river."
One other thing that concerns Knudsen is that the geography of the region, along the St. Croix River and both sides of the Mississippi River, is primarily karst, a soluble rock which often features underground drainage systems, sinkholes, and caves. 
"What karst does is a short circuit, a hydraulic path from the surface to the groundwater," Knudsen said.
Above and below
Martin Larsen owns a farm near Byron, Minn. He is also president of the Minnesota Caving Club. Those two perspectives give him a unique view of the land from above and below.
He recalled a trip he was involved in two years ago. He was driving to a cave named Holy Grail, which is located at the end of what is called a blind valley. A year-round stream flows through the valley to the sinkhole of the cave, then disappears as all the water flows down into the cave. On the drive to the cave, Larsen passed several hog farms which had earlier applied manure on frozen soil. He could see foam running off the field during a snow melt.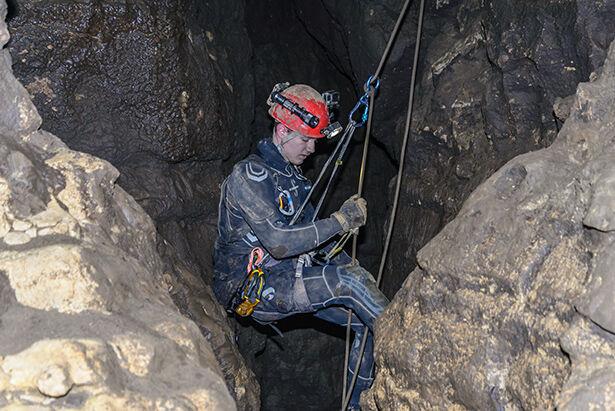 Larsen was going to Holy Grail Cave to support another caver who was going scuba diving inside the cave. They descended a 70-foot ladder into the cave, then rappelled on a rope 40 feet deeper to the water level inside the cave.
"That day, I got to see the foam a second time," Larsen said. "There was so much foam it filled the entire lower level of the cave. I grew up with hogs, and I know what hog manure smells like, and that's what that was."
Water runoff not only carries manure and chemicals with it, but takes away the topsoil itself, Knudsen explained. 
"We are losing the soil at a rate faster than it can be generated," he said. "When you see a plowed field, you can be guaranteed there's a problem, because industrial agriculture kills microbes. In historic times, the soil in this area would have from 12 to 15% of biologically active materials in the soil. Farmers today in this area are operating under 1% because the microbes are killed by pesticides and herbicides."
Ag and sustainable ag
Knudsen wants to help people understand the difference between industrial agriculture and sustainable agriculture. To help with this, he and his wife created a scholarship called The Sustainable Agriculture and Forestry Endowment Fund, which provides a $5,000 scholarship to a student engaged in studying sustainable agriculture.
"Industrial agriculture is driven by chemical manufacturing companies and equipment manufacturing companies who set the standard about what is done and how it is done," Knudsen said. "It encourages single-species farming with chemical usage."
He said regenerative agriculture is based on plant and animal diversity. He added that healthy soil materials don't require chemical fertilizers and don't have weed problems.
One of the best ways to prevent runoff and soil loss is to stop plowing the fields, according to Knudsen. In fields that aren't plowed, the microbes survive and the oxygen and water content of the soil increases. 
"When the soil is healthy, we eliminate flooding. We eliminate runoffs. We have oxygen-rich soil. We eliminate the need for any inputs in terms of fertilizers," Knudsen said. "When you look at the two models, and I have an engineering science background, I just can't believe we are willing to do industrial agriculture."
Coming online May 17
Part 6 will take a deeper look at regenerative agriculture and the practices of no-till farming and cover crops.