LAKE CITY -- Owned by Sara and Paul Freid, John the Baptist Beverage Co. stands as a place for the gathering of friends over a nice cold glass of kombucha. The company's path wasn't always clear, but after opening in October 2019, the Freids have encouraged sustainable farming, living wages and equity by only using fairtrade and organic ingredients.
This is their story.
Catholic Worker Farm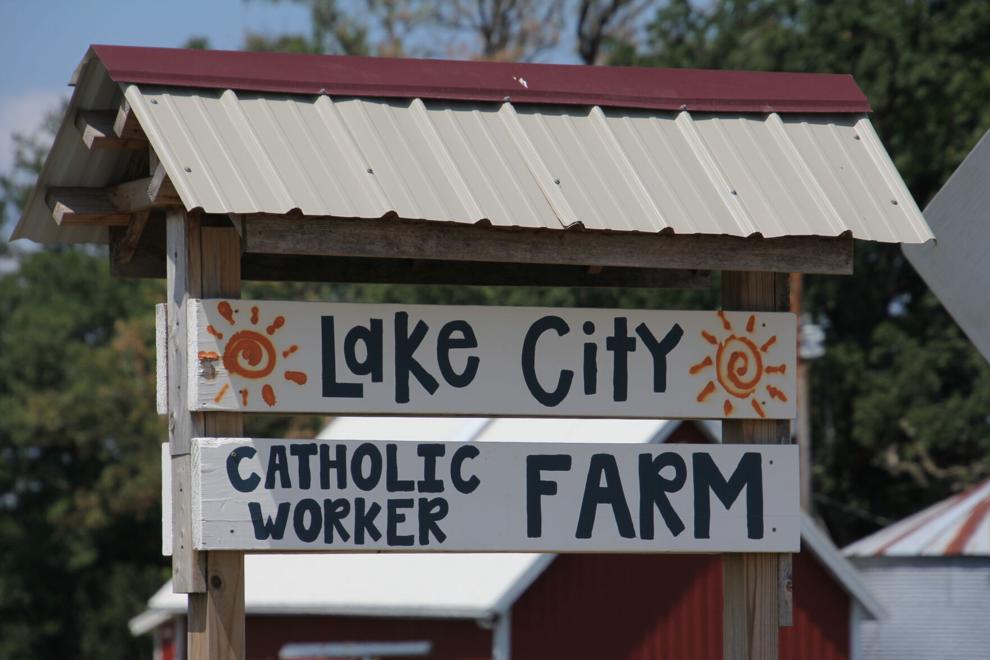 "We bought our farm in 2007 with the intention of starting a winery, but we first started selling vegetables and pasture raised hogs/pork at farmers markets," Paul Freid said.
The Freids grow a large variety of produce including, tomatoes, cucumbers, peppers, ginger, turmeric, many kinds of berries, plums, apricots, mini apples and more. A lot of what they harvest goes into flavoring their kombucha.
They are unique in that almost everything they cultivate is in a polyculture system, which means a smaller amount of many things are grown together.
"They all benefit each other. So we're trying to mimic a forest model, which makes for a healthier ecosystem," Paul said.
The Freids named their operation the Lake City Catholic Worker Farm because of their farming and living system.
Catholic Worker farms live in community, working, praying and playing together, while living life with a purpose. 
Paul explained that the term "Catholic Worker" does not mean you have to be Catholic to be involved in the group.
"We happen to be Catholic, but there's all different kinds of Catholic Workers and we're all just bound together by the works of mercy like feeding hungry children and giving people a place to stay," Paul said.
The Freids provide shelter for those in need of housing and welcome interns to live on the farm to learn during the summer.
"We often have somebody else living for a longer term with us that either wants to learn about farming or wants to learn about intentional community living," Sara Freid said. "You know, lots of people have roommates, but they're not really living together to challenge each other, to hold each other accountable, but that's what we do."
The summer interns usually have an array of interests whether that be farming, public health, business, nutrition and more.
John the Baptist Beverage Co.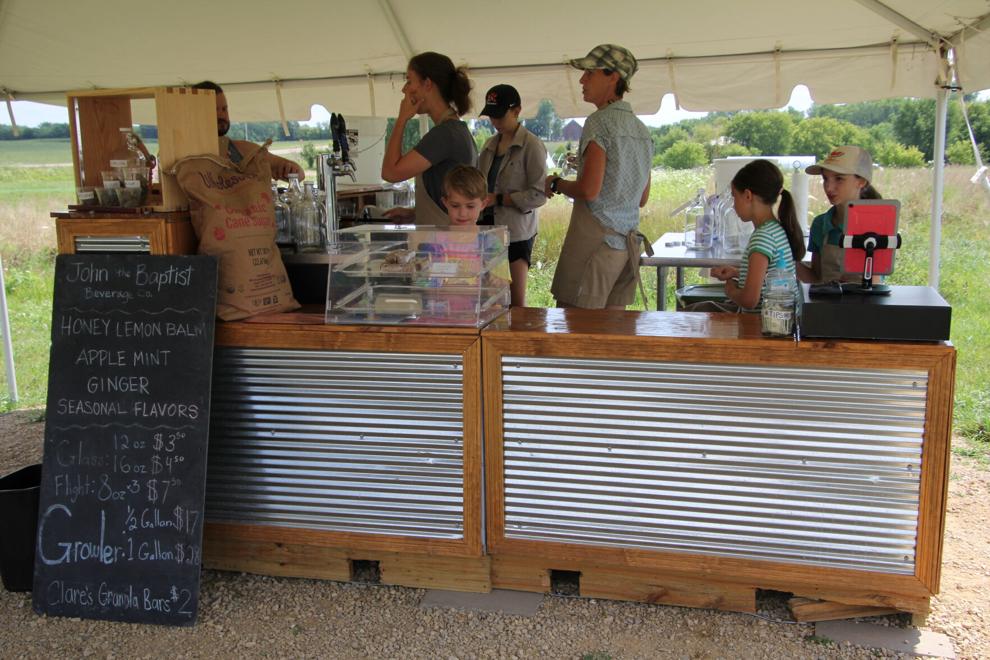 "In 2017, we received a grant from the University of Minnesota to build a deep winter greenhouse for their research and our food production," Paul said. "We decided to put a commercial kitchen on the back of our DWG and start to produce beverages. We liked kombucha and saw it as a way to learn how to run a beverage business. So we started experimenting with kombucha production methods and we were able to get our process down to start regular commercial kombucha production."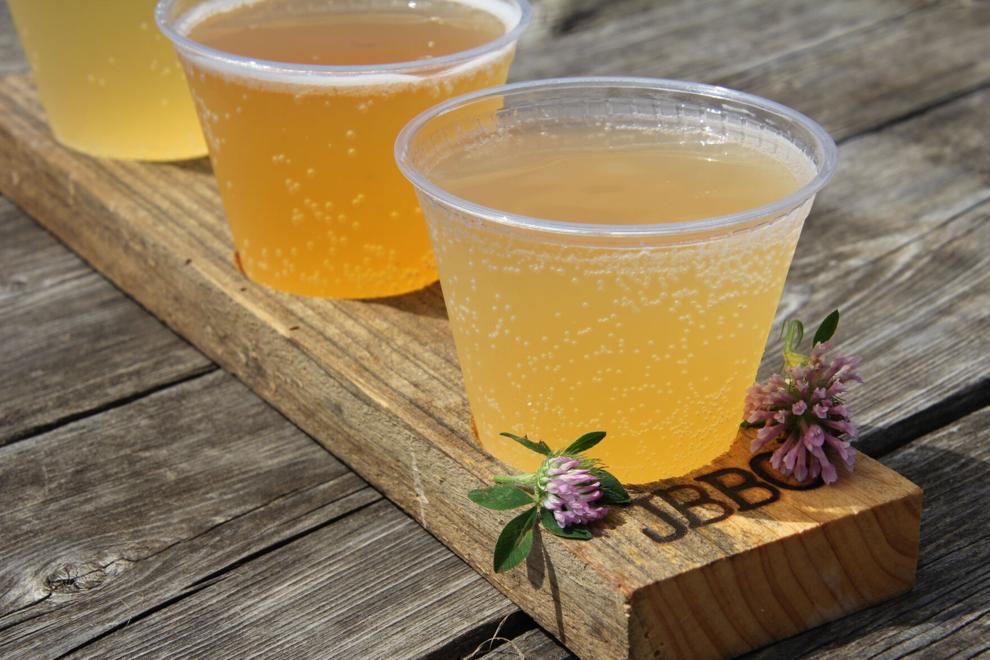 The kombucha is brewed in oak barrels and every ingredient is fairtrade and/or organic. The Freids' vision is to use what is available, fresh and local when possible to support the regional economy.
"We want to know that every time we take a sip that whoever produced and processed the ingredients was treated right," Sara said. "We don't want anyone getting paid slave wages. We are creating a healthy product right, so we don't want to create an unhealthy working environment by taking advantage of people." 
The Freids named their business John the Baptist Beverage Co. because John the Baptist is a person in the Bible who calls people to conversion, eats locally and speaks truth to power.
"We hope to emulate that in our business by calling people to a healthier, more joyful life, using local ingredients to support local economies and by being an example of a just business," Paul said.
The kombucha stand runs from 10 a.m. to 3 p.m. Saturdays. Kombucha is currently being offered in a glass, flight, half gallon and gallon.
What's next
"Next year we're hoping to expand the stand a little bit," Sara said.
They want to get a lot more tables for sitting, offer wild field walks so people can see their bees and more.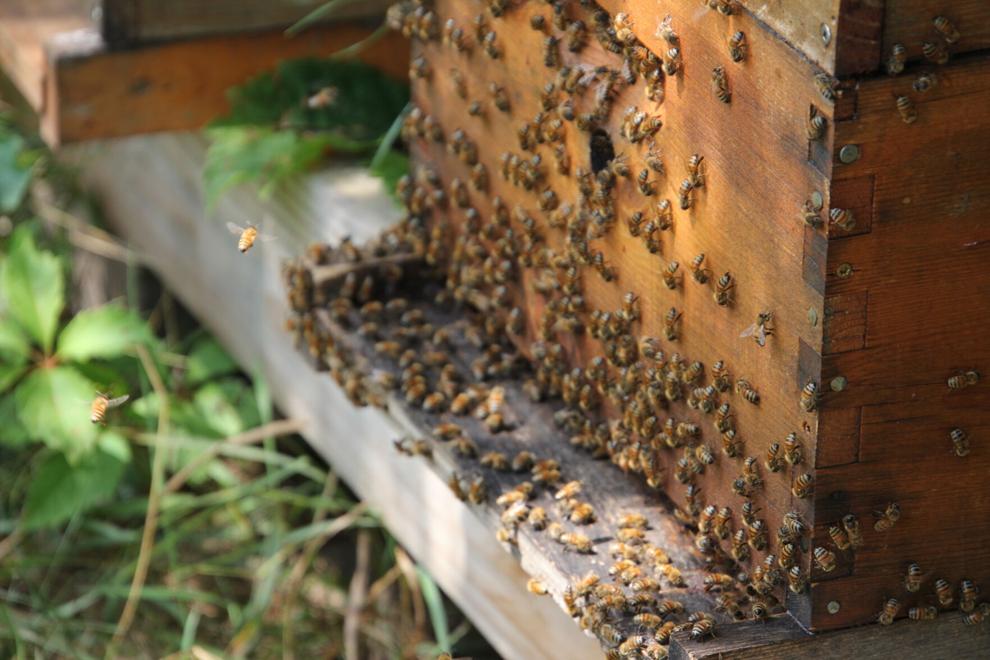 "We are trying to create an on-farm experience where people wouldn't just come and enjoy beverages, but also see where these things are grown and we think that we're unique in that way," Paul said.
The Freids plan on continuing to sell kombucha one day a month in the winter and are excited for what is to come.