RED WING – Friends Keith Hammerschmidt and Joe Washburn opened Fable's Kitchen & Bar on Dec. 17, offering American cuisine with an Italian influence.
"Our passion is to serve exceptional food and beverage in a relaxing and memorable environment," Hammerschmidt said.
Both owners have more than two decades of food industry experience and became fast friends after meeting in 2020.
Washburn earned his AA degree in culinary arts from the Chef's Academy in Indianapolis and spent 24 years in food hospitality.
"He is well-versed in different gourmet concepts and enjoys sharing his love of intercontinental cuisine," Hammerschmidt said. "Joe's passion [is] for creating amazing food with fresh and sustainable ingredients."
Hammerschmidt started his restaurant career at the age of 17, working as a dishwasher at a Holiday Inn.
"After gaining additional experience from other restaurants, I was back at the Holiday Inn as executive chef," Hammerschmidt said. "Then I left restaurant operations for [17 years] in wholesale food distribution as a salesman."
Even though Hammerschmidt was pleased with his job at the time, he couldn't contain his many entrepreneurial dreams.
When the pair met about two years ago, Hammerschmidt knew it was time to turn his ideas into reality. The two  agreed to buy a space in the historic Armory Building and as they say, the rest is history.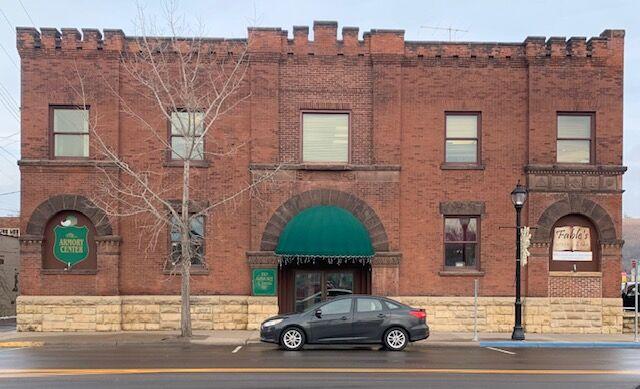 Fable's Kitchen & Bar has been open for under a month now and has earned five stars on their Facebook page.
Patron Krista Blanchard wrote in a review, "Hands down the best prime rib we have ever had! So tender. All was delicious and a friendly, attentive staff. Will be our new go to!"
Hammerschmidt and Washburn said they are pleased with how the restaurant has been progressing and hope Red Wing continues to embrace them.