RED WING -- After retiring from the pottery business in 1997, John Falconer relaxed for three weeks before venturing into the world of wine production.
"A week of fishing, a week of golfing and a week of walking around. I had to get busy doing something so we planted grapes," Falconer said during an interview with real estate agent Bucky Beeman.
Falconer Vineyards opened in 2003 and almost two decades later, the company sells wine, hosts events and offers a pizza bistro.
The Republican Eagle spoke with Falconer about his career, the vineyard and more.
How did you get into the wine business?
I have always made wine and beer. When I sold Red Wing Stoneware Co. I quickly needed something to do. At that time, only wineries were allowed in Minnesota. I was the 13th Minnesota winery license, now I believe there are 80 plus.
What is the history of the vineyard?
20 years ago we planted our first grapes, Frontenac grapes were just available from the University of Minnesota. We also planted Foch, Seyval and Prairie Star.  
Over the years we removed Foch and Seyval which are French hybrids as they are not as hardy. The U of M has released several other new grapes: Frontenac Gris, La Crescent, Itasca and Marquette. I also licensed with them to propagate their new varieties and sell to other starting growers. After five years the grapes are ready for production, and we continue to plant now totaling 6.5 acres.
When did you open the winery and what services do you provide?
The winery was licensed in 2003. We also host wedding dinners and weddings on the grounds.  Plus we have a great music schedule.
What wines and ciders do you offer?
We offer many wines. 
Reds: Hunters Red, North Star Red, Marquette and Maple Red. 
Whites: Prairie Star, La Crescent, Potter John' Blend, Snowy White, Riesling and Vignotes. 
Lite reds: Frontenac Rose´ and Chambourcin.
Ciders: Minnesota apple, hopped cider and barrel oaked cider.  
When did the vineyard bistro open?
The bistro started in 2010. We offer wood-fired pizza, cheese and crackers plates, and pulled pork sliders. Our No. 1 pizza every year is our Grapes of Wrath.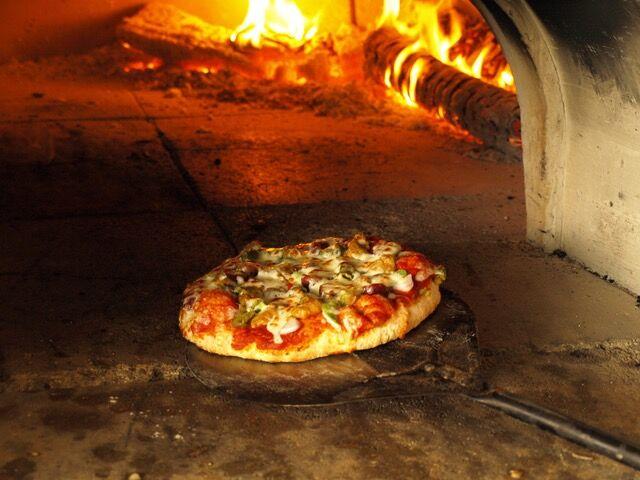 We add some jalapeno, Italian sausage, onion, red sauce, cheese blend and red grapes. The grapes add a unique sweetness, which counters the jalapeno.